The People's Poetry Festival
Location: 1135 Kensington Road N.W. (Kensington) (View Map)
Dates: August 17, 2012 - August 19, 2012
Website: http://peoplespoetryfestival.com
Project Details:
The People's Poetry Festival (PPF) is a celebration of poetry in Calgary! Showcasing local poets and poetry organizations, as well as amateur and aspiring poets and spoken word artists, The PPF seeks to tear apart the notion that poetry is reserved for academic elites and enlightened beatniks.
Our free, three-day festival uses public and private space in the Kensington area to create an interactive and collaborative event that shares a love of poetry with everyone, young or old, tall or small. Through DIY poetry stations, spoken word, open mic, workshops, special events and a gallery of poetic graffiti, we're sharing poetry on the streets and in the coffee shops and pubs of Calgary.
In bringing poetry directly to the people in a public format, we hope to build connections both between poets, artists and fans, but also within Calgary's multifaceted communities.
For more information, and an upcoming lineup of poets, visual artists, DIY stations and special events, please visit http://peoplespoetryfestival.com.
Project Video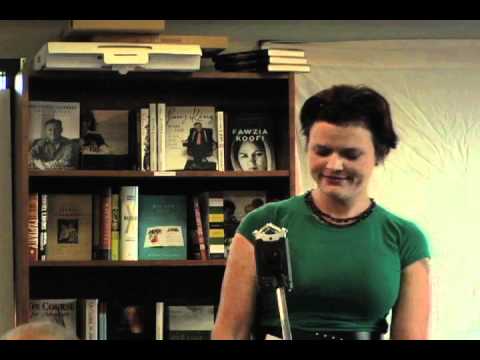 Fan Project Photos
Upload Your Photo
Tell Us Your Project Story